Panoramic Lots in Paraty between 20.000 and 24.000 sqm
#Plots #Land #ForSale #R.AldmarGomesDuarteCoelho #RioDeJaneiro #Parati #Brazil
Contact information:
Dr. rer. pol. Andreas Hahn
Economista (FAAP Sao Paulo/UN Duisburg-Essen)
Consultoria e Assessoria em Agronegócios e Imobiliária

Hahn Immobilien- und Anlageberatung Brasilien
(I) Gartenstraße 14, 09376 Oelsnitz, Deutschland/Germany
(II) Viaduto Nove de Julho 164, 01050-060 Sao Paulo, Brazil

Web-Address:

https://real-estate-brazil.com/
https://www.linkedin.com/in/dr-andreas-hahn-international-consulting-brazil-26b80a14/

Tel.: +049(37298) 2445
Whatsapp/Cel: +49 151 68159883/+055(11)96428 3955
Gewerberegister Chemnitz 14511000
USt-IdNr.: DE65838792106
Plots / Land R. Aldmar Gomes Duarte Coelho for sale Brazil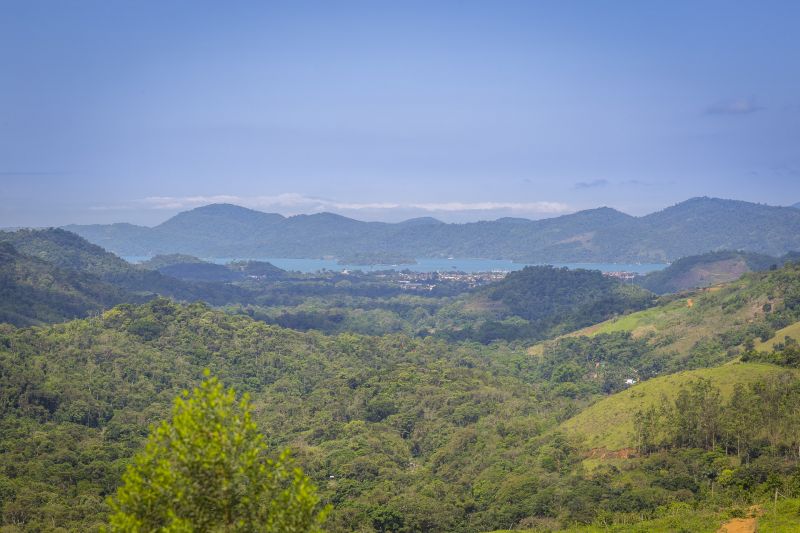 Plots / Land for sale

US$ 103 576,42 ( R$ 500 000,00 ) net price
BR-23970-000 R. Aldmar Gomes Duarte Coelho
Rio de Janeiro, Brazil
Extras Commercial
Developed
Public driveway
Description
There are in total 7 lots for sale, being art of a larger area of 224.000 m². On the property there are water
springs, a wide green area and preserved Atlantic forest, a waterfall with natural pools, and a large area
overlooking the Bay of Paraty. It is situated just about a 15-minute drive from the historic center of Paraty.

The lot sizes (denominated as Lot 03 - 09) are as follows:

Lot 03: 22.204,43 m2

Lot 04: 20.786,85 m2

Lot 05: 20.787,28 m2

Lot 06: 21.997,45 m2

Lot 07: 24.170,24 m2

Lot 08: 25.796,33 m2

Lot 09: 20.262,41 m2

There are no constructions on the lots. Lots 03, 07, 08 and 09 have a panoramic view to the Bay of Paraty,
while the lots 04,05,06 have lots of rain forest (Mata Atlantica). The prices vary between 500.000 and 700.000
R$, depending on the exact size and location.

Geographical Coordinates of the Property:

Lat: -23° 13' 28.4916"
Long: -44° 47' 7.9476"

There are two accesses to the property, by the Estrada Paraty-Cunha (km 06) and the Estrada Cachoeirinha.

Further Considerations

The price represents a basis of negotiation. Counter offers will be analyzed.

Documentation can be sent on request.
Disclaimer
All data are approx. Data.