Baugrundstück für Gewerbe und Kommerz in Rio de Janeiro mit 140.000 m²
#CommercialBuilding #ForSale #RioDeJaneiro #Brazil
Contact information:
Immobilien- und Sachverständigenbüro Hahn/Hahn Imoveis Brasil-Alemanha

Dr. rer. pol. Andreas Hahn
Economista (FAAP Sao Paulo/UN Duisburg-Essen) e Gestor Imobiliário

Viaduto Nove de Julho 165
01050-060 São Paulo
++55 11 3151 2590 (São Paulo)
++55 11 99241 5825 (São Paulo)

Erdmannsdorfer Strasse 24
Tel.: ++49 37298 2445
Fax: ++49 37298 2467
http://www.ic-hahn.com
CRECI: 78192-SP
Commercial building site Rio de Janeiro for sale Brazil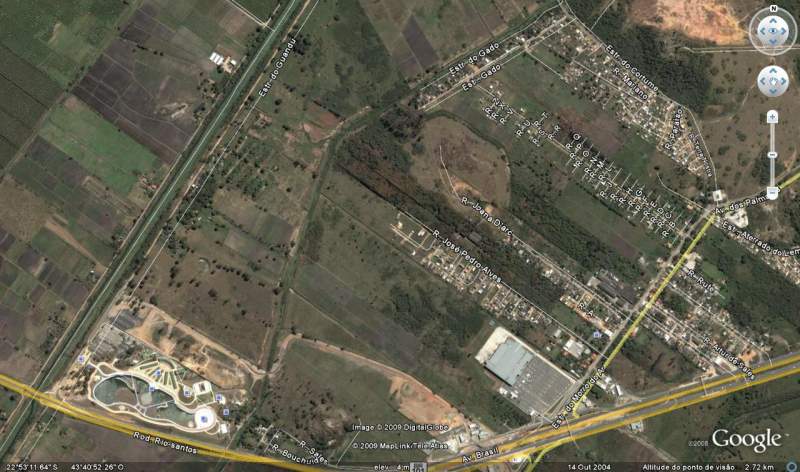 Commercial building site for sale

US$ 3 107 292,68 ( R$ 15 000 000,00 )
BR-23575-000 Rio de Janeiro, Santa Cruz, Av Padre Guilherme Decaminada
Rio de Janeiro, Brazil
Extras Commercial
All-day access
Developed
Freight depot
Lorry access
Pier
Port
Public driveway
Rail connection
Description
(for english description, please see below under "Other")

Das Baugrundstück mit 140.000 m² befindet sich an der Av Padre Guilherme Decaminada ,2301 X Rua José
Pedro Alves. Die Breite beträgt 120 m und die Länge 1.250 m.
Ca. 5 Minuten bis zum Zentrum von Santa Cruz (Via Estrada do Morro), Nähe Rio Santos/Av. Brasil mit
diversen Supermärkte (Extra) sowie Casa Show.
Das Grundstück eignet sich insbesondere für Gewerbe, Shopping-Center und ähnliches.
Dokumentation ok, mit RGI.

Sobre Nos:

A Hahn Consultoria Imobiliária, fundada em 1991 na Alemanha (Berlim e Chemnitz), é composta por
profissionais habilitados e conhecedores do mercado imobiliário brasileiro. Tendo experiência abrangente para
que seus clientes possam sempre realizar um ótimo negócio:

- Elaboração de contratos imobiliários em geral por corretores com CRECI;
- Regularização de documentação;
- Acompanhamento do processo de venda
- Avaliações

Temos representações na Alemanha (Dr. Andreas Hahn), Brasilia (Prof. Dr. Cézar Climaco), Salvador (João
Mauricio Massapê, CRECI J-01411), Rio de Janeiro (Detlev Müller, CRECI-RJ-44403 / 14289) e Fortaleza
(Helena Nússio, CRECI 6194-F)
Other
The 140,000 m² plot is located at Av Padre Guilherme Decaminada, 2301 X Rua José
Pedro Alves. The width is 120 m and the length is 1,250 m.
Approx. 5 minutes to the center of Santa Cruz (Via Estrada do Morro), near Rio Santos / Av. Brasil with
Various supermarkets (extra) as well as Casa Show.
The plot is particularly suitable for business, shopping centers etc.
Documentation ok, with RGI.
Disclaimer
All data are approx. Data.