Grundstück mit 10.000 m² und 2 neue Einfamilienhäu
#Plots #Land #ForSale #SãoMiguelDoGostoso #StateOfRioGrandeDoNorte #MesorregiãoDoLestePotiguar #MicrorregiãoDoLitoralNordeste #Brazil
Contact information:
Immobilien- und Sachverständigenbüro Hahn/Hahn Imoveis Brasil-Alemanha

Dr. rer. pol. Andreas Hahn
Economista (FAAP Sao Paulo/UN Duisburg-Essen) e Gestor Imobiliário

Viaduto Nove de Julho 165
01050-060 São Paulo
++55 11 3151 2590 (São Paulo)
++55 11 99241 5825 (São Paulo)

Erdmannsdorfer Strasse 24
Tel.: ++49 37298 2445
Fax: ++49 37298 2467
http://www.ic-hahn.com
CRECI: 78192-SP
Plots / Land São Miguel do Gostoso for sale Brazil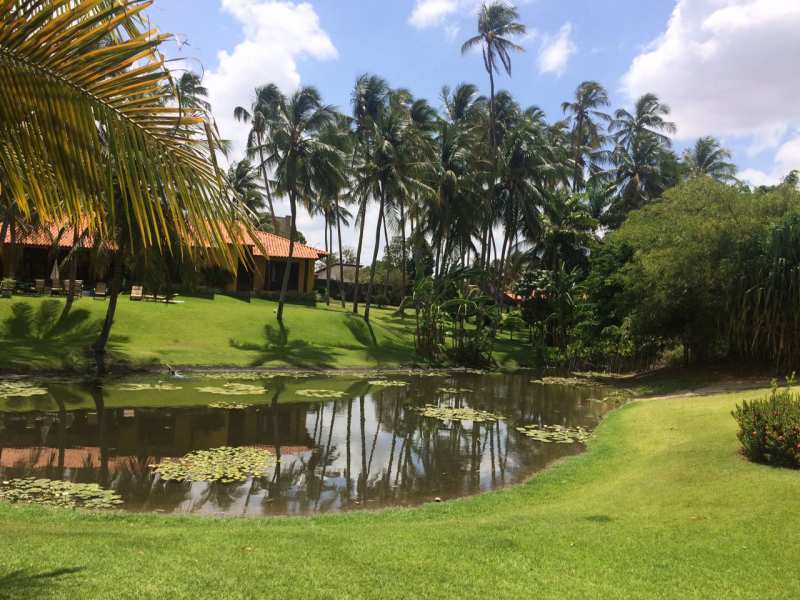 Plots / Land for sale

US$ 725 034,96 ( R$ 3 500 000,00 )
BR-59585-000 São Miguel do Gostoso
State of Rio Grande do Norte, Brazil
Extras Commercial
Developed
Public driveway
Description
(for english description, please see below under "Other")

Zum Verkauf steht ein Grundstück mit 10.000 m², auf welchem sich 2 neue Einfamilienhäuser (jedes mit 230
m²) befinden. Auf dem Grundstück gibt es einen Teich mit Fischbestand, hunderte von Kokospalmen (am
Strandareal). Das Grundstück ist lokalisiert in São Miguel do Gostoso, einer kleinen paradiesischen Stadt in
der nähe von Natal (Hauptstadt des Bundesstaates Rio Grande do Norte). Die Stadt hat großes turistisches
Potential.
Die beiden Häuser sind, trotz unterschiedlicher architektonischer Stile, von der Struktur her ähnlich und
verfügen jeweils über 2 große Suiten, Wohnzimmer, Badezimmer, Küche, Wäscheraum, Varanda und Garage.

Alle Dokumente in Ordnung und vollständig.

Sobre Nos:

A Hahn Consultoria Imobiliária, fundada em 1991 na Alemanha (Berlim e Chemnitz), é composta por
profissionais habilitados e conhecedores do mercado imobiliário brasileiro. Tendo experiência abrangente para
que seus clientes possam sempre realizar um ótimo negócio:

- Elaboração de contratos imobiliários em geral por corretores com CRECI;
- Regularização de documentação;
- Acompanhamento do processo de venda
- Avaliações

Temos representações na Alemanha (Dr. Andreas Hahn), Brasilia (Prof. Dr. Cézar Climaco), Salvador (João
Mauricio Massapê, CRECI J-01411), Rio de Janeiro (Detlev Müller, CRECI-RJ-44403 / 14289) e Fortaleza
(Helena Nússio, CRECI 6194-F)
Other
For sale is a plot of 10,000 m², on which there are 2 new detached houses (each with 230 m²). On the
property there is a pond with fish stocks, hundreds of coconut palms (at the beach area). The property is
located in São Miguel do Gostoso, a small beautiful town near Natal (capital of the state of Rio Grande do
Norte). The city has great tourist potential.
The two houses are similar in structure, despite different architectural styles, and each have two large suites,
living room, bathroom, kitchen, laundry room, Varanda and garage.

All documents in order and complete.
Disclaimer
All data are approx. Data.