Baugrundstück bei São Paulo mit 121.400 m²
#CommercialBuilding #ForSale #MogiDasCruzes #SãoPaulo #Brazil
Contact information:
Immobilien- und Sachverständigenbüro Hahn/Hahn Imoveis Brasil-Alemanha

Dr. rer. pol. Andreas Hahn
Economista (FAAP Sao Paulo/UN Duisburg-Essen) e Gestor Imobiliário

Viaduto Nove de Julho 165
01050-060 São Paulo
++55 11 3151 2590 (São Paulo)
++55 11 99241 5825 (São Paulo)

Erdmannsdorfer Strasse 24
Tel.: ++49 37298 2445
Fax: ++49 37298 2467
http://www.ic-hahn.com
CRECI: 78192-SP
Commercial building site Mogi das Cruzes for sale Brazil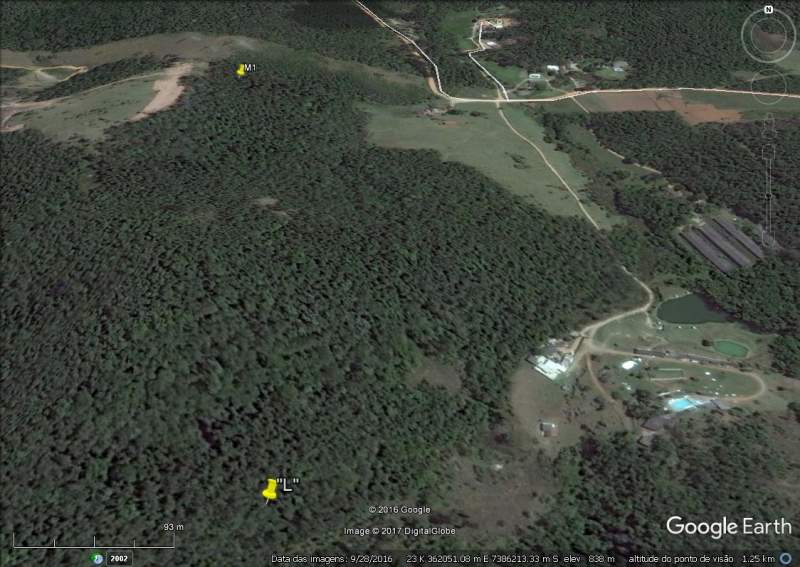 Commercial building site for sale

US$ 1 636 507,48 ( R$ 7 900 000,00 )
BR-08675-000 Mogi das Cruzes, Suzano, Estrada das Moreiras
São Paulo, Brazil
Extras Commercial
All-day access
Developed
Freight depot
Lorry access
Pier
Port
Public driveway
Rail connection
Description
(for english description, please see below under "Other")

Das Grundstück befindet sich in Suzano, bei Sao Paulo, an der Estrada das Moreiras und ca. 5 Minuten von der
SP 031 (Rodovia India Tibirica) entfernt. Es verfügt über 121.400 m². Es befindet sich in strategischer Lage
nahe des Rodoanel Mária Covas, in der Nähe des Hafens von Santos sowie des internationalen Flughafens in
Guarulhos. Es besteht Zonierung (zoneamento) und damit eine Baugenehmigung für Wohnhäuser, Logistik und
Dienstleistungen (inklusive Genehmigung seitens der CETESB). Das Grundstück ist im aktuellen Zustand
größtenteils bewaldet.
Es gibt eine Wasserquelle im Grenzbereich.
Other
The plot is located in Suzano, near Sao Paulo, on the Estrada the Moreiras and about 5 minutes from the SP
031 (Rodovia India Tibirica). It has a size of 121,400 m². It is strategically located near the
Rodoanel Mária Covas, near the port of Santos and the international airport in Guarulhos. There is a construction
permit for residential buildings, logistics and services (Including permission from CETESB). The plot is mostly
wooded in the current state. There is a water source in the border area.
Disclaimer
All data are approx. Data.