Fazenda mit 45 alqueire (108 Hektar) im Grenzgebiet zwischen Paraná und Santa Catarina
#Farms #Ranches #ForSale #Av.Guaratuba #StateOfParaná #Brazil
Contact information:
Immobilien- und Sachverständigenbüro Hahn/Hahn Imoveis Brasil-Alemanha

Dr. rer. pol. Andreas Hahn
Economista (FAAP Sao Paulo/UN Duisburg-Essen) e Gestor Imobiliário

Viaduto Nove de Julho 165
01050-060 São Paulo
++55 11 3151 2590 (São Paulo)
++55 11 99241 5825 (São Paulo)

Erdmannsdorfer Strasse 24
Tel.: ++49 37298 2445
Fax: ++49 37298 2467
http://www.ic-hahn.com
CRECI: 78192-SP
Farm / Ranch Av. Guaratuba for sale Brazil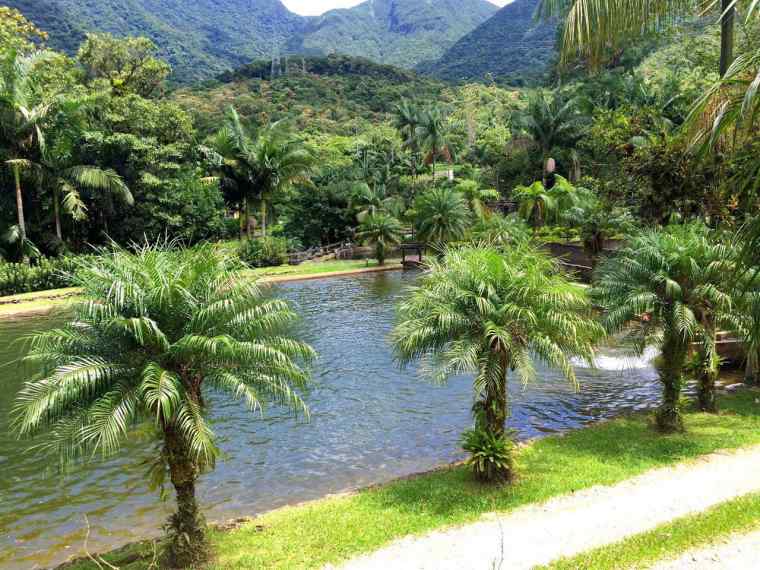 Farm / Ranch for sale

US$ 1 450 069,92 ( R$ 7 000 000,00 )
BR-83280-970 Av. Guaratuba, Guaratuba
State of Paraná, Brazil
Extras Commercial
Developed
Public driveway
Description
(for english description, please see below under "Other")

Zum Verkauf steht eine Fazenda mit 108 Hektar im Grenzgebiet zwischen den Bundesstaaten Paraná und
Santa Catarina gelegen. Die Gesamtgröße beträgt 108 ha und die Farm verfügt über eine vollständige
Infrastruktur, inklusive hochwertiger Wohngebäude.
Das Anwesen kann u.a. touristisch genutzt werden (Pousada, Hotel, Spa), so besteht aktuell eine Kapazität für
86 Gäste, Restaurant für 120 Personen, weiterhin Chalés, Freizeiteinrichtungen, playgrounds etc. Das Anwesen
ist malerisch in der Natur gelegen, 8 km vom Pedagio der BR entfernt und damit sehr gut erreichbar.


Kontakt whatsapp: +49 151 68159883

Sobre Nos:

A Hahn Consultoria Imobiliária, fundada em 1991 na Alemanha (Berlim e Chemnitz), é composta por
profissionais habilitados e conhecedores do mercado imobiliário brasileiro. Tendo experiência abrangente para
que seus clientes possam sempre realizar um ótimo negócio:

- Elaboração de contratos imobiliários em geral por corretores com CRECI;
- Regularização de documentação;
- Acompanhamento do processo de venda
- Avaliações

Temos representações na Alemanha (Dr. Andreas Hahn), Brasilia (Prof. Dr. Cézar Climaco), Salvador (João
Mauricio Massapê, CRECI J-01411), Rio de Janeiro (Detlev Müller, CRECI-RJ-44403 / 14289) e Fortaleza
(Helena Nússio, CRECI 6194-F)
Other
For sale is a 108 hectare fazenda located in the border between the states of Paraná and Santa Catarina. The
total size is 108 ha and the farm has a complete infrastructure, including high-quality residential buildings.

The property can be used as Pousada, hotel, spa, there is currently a capacity for 86 guests, a restaurant for 120
people, chalets, leisure facilities, playgrounds etc. The property is very well located in nature, 8 km from the
Pedagio of the BR and thus very accessible.
Disclaimer
All data are approx. Data.