Fazenda mit 38.656 ha, besonders geeignet für Teak-Anbau
#Farms #Ranches #ForSale #RiachoFrio #StateOfPiauí #Brazil
Contact information:
Immobilien- und Sachverständigenbüro Hahn/Hahn Imoveis Brasil-Alemanha

Dr. rer. pol. Andreas Hahn
Economista (FAAP Sao Paulo/UN Duisburg-Essen) e Gestor Imobiliário

Viaduto Nove de Julho 165
01050-060 São Paulo
++55 11 3151 2590 (São Paulo)
++55 11 99241 5825 (São Paulo)

Erdmannsdorfer Strasse 24
Tel.: ++49 37298 2445
Fax: ++49 37298 2467
http://www.ic-hahn.com
CRECI: 78192-SP
Farm / Ranch Riacho Frio for sale Brazil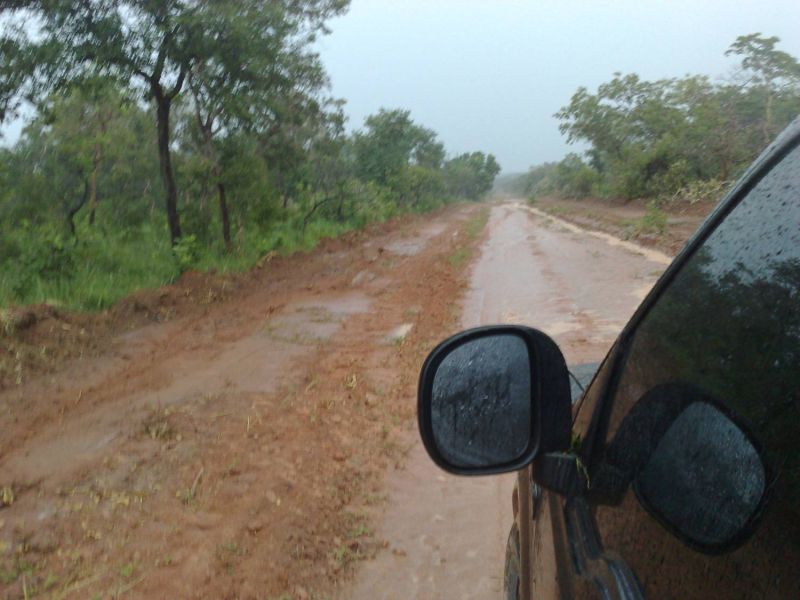 Farm / Ranch for sale

US$ 7 871 808,13 ( R$ 38 000 000,00 )
BR-64975-000 Riacho Frio
State of Piauí, Brazil
Extras Commercial
Developed
Public driveway
Description
(for english description, please see below under "Other")

Farm/Fazenda mit insgesamt 38.656 ha im brasilianischen Bundesstaat Piauí. Die Farm besteht aus 16
einzelnen Matriculas, die zu einer größeren Farm zusammengefasst sind. Die gesamte Dokumentation ist
aktuell (escrituras, certidoes, RGI).

Allgemeines:

• Vegetation der Region: strauchiger Cerrado
• Klima und Niederschläge: Durchschnittliche Niederschläge 2008: 1.268 mm
• Regenmessung Januar 2009: 268,00 mm
• Höhe: Durchschnittliche Höhe: 550 m
• Boden: Lehm Anteil: Durchschnittlich 24%
• Topografie: eben - 75% teilweise eben - 25%

Die Farm befindet sich ca. 22 km von der Stadt Riacho Frio entfernt.

Sobre Nos:

A Hahn Consultoria Imobiliária, fundada em 1991 na Alemanha (Berlim e Chemnitz), é composta por
profissionais habilitados e conhecedores do mercado imobiliário brasileiro. Tendo experiência abrangente para
que seus clientes possam sempre realizar um ótimo negócio:

- Elaboração de contratos imobiliários em geral por corretores com CRECI;
- Regularização de documentação;
- Acompanhamento do processo de venda
- Avaliações

Temos representações na Alemanha (Dr. Andreas Hahn), Brasilia (Prof. Dr. Cézar Climaco), Salvador (João
Mauricio Massapê, CRECI J-01411), Rio de Janeiro (Detlev Müller, CRECI-RJ-44403 / 14289) e Fortaleza
(Helena Nússio, CRECI 6194-F)
Other
Farm / Fazenda with a total of 38,656 ha in the Brazilian state of Piauí. The farm consists of 16 individual
matriculas, which are combined into a larger farm. The entire documentation is up to date (escrituras,
certidoes, RGI).

General information:

• Vegetation of the region: shrubbery Cerrado
• Climate and Precipitation: Average Precipitation 2008: 1,268 mm
• Rain measurement January 2009: 268.00 mm
• Height: Average altitude: 550 m
• Soil: Loam: Average 24%
• Topography: even - 75% partial - 25%

The farm is located about 22 km from the town of Riacho Frio.
Disclaimer
All data are approx. Data.