Gewerbegrundstück in guter Lage in Tocantins (Direktzugang zur BR 153)
#CommercialBuilding #ForSale #Guará #StateOfParaná #MesorregiãoCentroSulParanaense #MicrorregiãoDeGuarapuava #Brazil
Contact information:
Immobilien- und Sachverständigenbüro Hahn/Hahn Imoveis Brasil-Alemanha

Dr. rer. pol. Andreas Hahn
Economista (FAAP Sao Paulo/UN Duisburg-Essen) e Gestor Imobiliário

Viaduto Nove de Julho 165
01050-060 São Paulo
++55 11 3151 2590 (São Paulo)
++55 11 99241 5825 (São Paulo)

Erdmannsdorfer Strasse 24
Tel.: ++49 37298 2445
Fax: ++49 37298 2467
http://www.hahn-immo.com
CRECI: 78192-SP
Commercial building site Guará for sale Brazil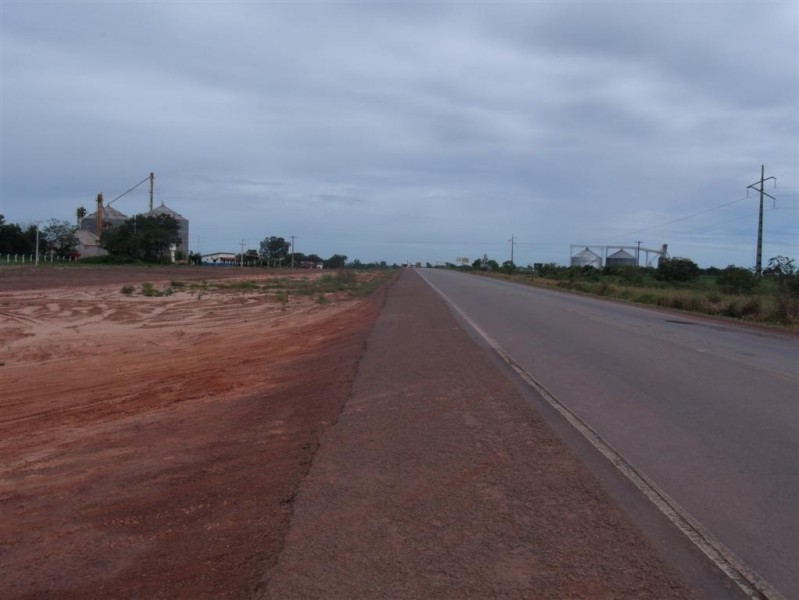 Commercial building site for sale

US$ 160 543,46 ( R$ 775 000,00 )
BR-77703-970 Guará, BR 153
State of Paraná, Brazil
Extras Commercial
All-day access
Developed
Freight depot
Lorry access
Pier
Port
Public driveway
Rail connection
Description
(for english description, please see below under "Other")

Gewerbe-Baugrundstück, voll erschlossen, in optimaler Lage in Tocantins. Das Grundstück befindet
sich direkt an der BR 153, ca 11 km von Guaraí sowie 18 von der Nord-Süd-Eisenbahnstrecke
entfernt. Es ist zu 99 % eben, vermessen und entwaldet.
Es eignet sich insbesondere für die Errichtung von Tankstellen, Lagerhäusern (bspw. für
landwirtschaftliche Produkte), Transportunternehmen, Kühlhäuser sowie weitere
Gewerbeverwendungen.
In der Nachbarschaft haben sich bis dato diverse Unternehmen angesiedelt wie bspw. Bunge,
Multigrin und Algar.



Sobre Nos:

A Hahn Consultoria Imobiliária, fundada em 1991 na Alemanha (Berlim e Chemnitz), é composta
por profissionais habilitados e conhecedores do mercado imobiliário brasileiro. Tendo experiência
abrangente para que seus clientes possam sempre realizar um ótimo negócio:

- Elaboração de contratos imobiliários em geral por corretores com CRECI;
- Regularização de documentação;
- Acompanhamento do processo de venda
- Avaliações

Temos representações na Alemanha (Dr. Andreas Hahn), Brasilia (Prof. Dr. Cézar Climaco),
Salvador (João Mauricio Massapê, CRECI J-01411) e Rio de Janeiro (Detlev Müller, CRECI-RJ-44403
/ 14289).
Other
Commercial building plot, fully developed, in ideal location in Tocantins. The property is located directly
on the BR 153, about 11 km from Guaraí and 18 km distant from the North-South railway station. It is
99% flat and completely deforested.
It is particularly suitable for the construction of gas stations , warehouses (eg . For agricultural products
) , transport companies as well as further industrial/commercial use.
In the neighborhood several companies have settled such as Bunge, Multigrin and Algar.
Disclaimer
All data are approx. Data.