4-Zimmer-Wohnung in der Rua Oscar Freire, São Paulo
#Apartments #ForSale #SãoPaulo #Brazil
Contact information:
Immobilien- und Sachverständigenbüro Hahn/Hahn Imoveis Brasil-Alemanha

Dr. rer. pol. Andreas Hahn
Economista (FAAP Sao Paulo/UN Duisburg-Essen) e Gestor Imobiliário

Viaduto Nove de Julho 165
01050-060 São Paulo
++55 11 3151 2590 (São Paulo)
++55 11 99241 5825 (São Paulo)

Erdmannsdorfer Strasse 24
Tel.: ++49 37298 2445
Fax: ++49 37298 2467
http://www.hahn-immo.com
CRECI: 78192-SP
Apartment São Paulo for sale Brazil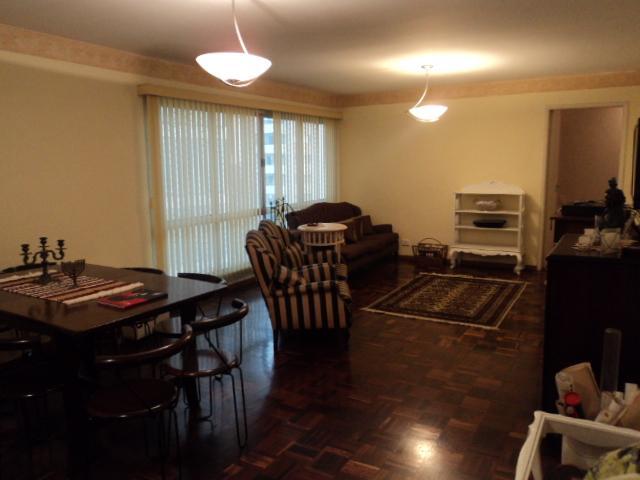 Apartment for sale

US$ 465 002 ( € 430 000,00 )
BR-01426-001 São Paulo, Cerqueira César
Jardim Paulista, Brazil
Facilities
Air-conditioning
Lift / Elevator
Description
(for english description, please see below under "Other/Sonstiges")

Kurzbeschreibung Deutsch:

- die Wohnung befindet sich Rua Oscar Freire, nahe der Av Rebouças (Cerqueira César/Jardim Paulista)

- Wohnfläche 145 m², 4 Schlafzimmer (davon 1 Suite), Gästetoilette, WC, grosses Wohnzimmer, Küche, Wasch- und Lagerraum, 2 Stellplätze in der Tiefgarage

- vollständig saniert, in sehr gutem Zustand

- ca. 50 m von der künftigen Metro-Anschlussstelle (Oscar Freire) entfernt -> hoher Wertzuwachs

- modernes und komplett saniertes Gebäude

- IPTU: 400 R$, Condomínio: 1000 R$


Sobre Nos:

A Hahn Consultoria Imobiliária, fundada em 1991 na Alemanha (Berlim e Chemnitz), é composta por profissionais habilitados e conhecedores do mercado imobiliário brasileiro. Tendo experiência abrangente para que seus clientes possam sempre realizar um ótimo negócio:

- Elaboração de contratos imobiliários em geral por corretores com CRECI;
- Regularização de documentação;
- Acompanhamento do processo de venda
- Avaliações

Temos representações na Alemanha (Dr. Andreas Hahn), Brasilia (Prof. Dr. Cézar Climaco), Salvador (João Mauricio Massapê, CRECI J-01411), Rio de Janeiro (Detlev Müller, CRECI-RJ-44403 / 14289) e Fortaleza (Helena Nússio, CRECI 6194-F)
Other
- the apartment is located in the Rua Oscar Freire, close to Av Rebouças (Cerqueira César / Jardim Paulista)

- total living area 145 m², 4 bedrooms (including 1 suite), guest toilet, lavabo, large living room, kitchen, laundry and storage room, 2 parking spaces in the underground garage

- Fully renovated, in very good condition

- 50 m from the future metro connection station (Oscar Freire) -> high value appreciation

- Modern and completely refurbished building

- IPTU: 400 R$, Condomínio: 1000 R$

Hahn Imoveis Brasil-Alemanha, a company based in Brazil as well as in Germany, focuses on real estate consulting, intermediation as well as evaluation of properties in Brazil. We are a partner´s office with our senior partner´s located in Sao Paulo, Rio de Janeiro and Salvador. Information about our services on request. Main or business language: Portuguese. Further languages: German, English and Spanish.
Condition
Zustand: TEIL_VOLLSANIERT