Barra Velha house near the sea for sale - 10334
#DetachedHouse #ForSale #BarraVelha #StateOfCeará #MesorregiãoNoroesteCearense #MicrorregiãoDeIpu #RegiãoNordeste #Brazil
Contact information:
EfG Consulting
+49 171 383 2003
Detached house Barra Velha for sale Brazil | Barra Velha Strand nur 3 Gehminten entfernt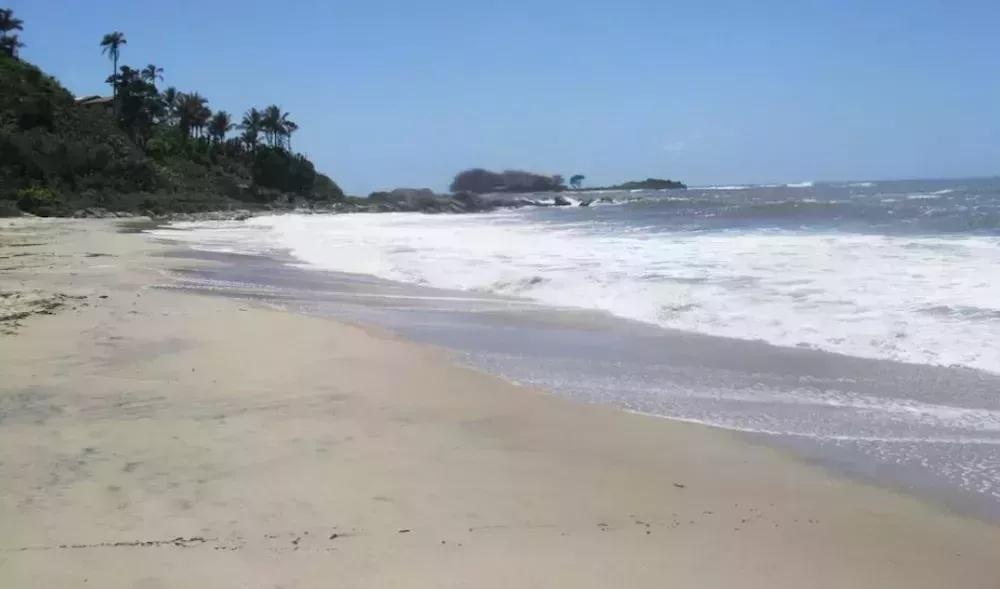 Detached house for sale

R$ 1 400 000,00 (≈ US$ 283 000)
BR-88390-000 Barra Velha
Santa Catarina, Brazil
Description
Real Estate Brazil property for sale in Santa Catarina - Barra Velha house near the sea.
First floor: floor area 184 sqm divided into 2 apartments:
The first apartment (112 sqm) owner: 1 kitchen, 1 living room, 1 bedroom with bathroom and dressing room, 1 bedroom, 1 office, 1 bathroom, 1 terrace, 1 garage.
The second apartment (72 sqm) is rented: 1 kitchen-living room, 1 bedroom with bathroom, 1 children's room, 1 terrace and 1 storage room.
Upper floor: The third apartment on the second floor (151 sqm) vacation apartment, which is rented to guests: 1 eat-in kitchen, 2 bedrooms with bathroom, 1 bedroom, 1 storage room, 1 toilet, 22 sqm covered terrace and with 1 covered garage on the first floor.
All apartments separate entrance and can therefore also be rented individually.
Position
#MicrorregiãodeIpu #MesorregiãoNoroesteCearense #RegiãoSul

Süd-Brasilien Santa Catarina in Barra Velha Meernah
Touristische Küstenstadt Barra Velha, 3 Gehminuten vom Strand entfernt, ca. 20 km südlich befindet sich Südamerikas größter Freizeitpark Beto Carrero World. BMW errichtet ca. 30 km nördlich eine Montagefabrik.
Fittings
EG Grundfläche von 184 qm und ist aufgeteilt in 2 Wohnungen.
Die erste Wohnung (112 qm) Eigentümer: 1 Küche, 1 Wohnzimmer, 1 Schlafzimmer mit Bad und Kleiderraum, 1 Schlafzimmer, 1 Büro, 1 Bad, 1 Terrasse, 1 Garage.
Die zweite Wohnung (72 qm) ist vermietet für 1.000 BRL pro Monat: 1 Wohnküche, 1 Schlafzimmer mit Bad, 1 Kinderzimmer, 1 Terrasse und 1 Abstellraum.
Die dritte Wohnung im ersten Stock (151 qm) Ferienwohnung, welche an Gäste vermietet wird: 1 Wohnküche, 2 Schlafzimmer mit Bad, 1 Schlafzimmer, 1 Abstellraum, 1 Toilette, 22 qm überdachte Terrasse und mit 1 überdachten Garage im EG.
Alle Wohnungen besitzen einen separaten Eingang und können deshalb auch einzeln vermietet werden.
Other
In Brasilien zahlt der Käufer keine Provision!
Seit 2005 vermitteln wir erfolgreich Immobilien in Brasilien.

Wir verarbeiten die Daten unserer Interessenten gem. den datenschutzrechtlichen Bestimmungen des Bundes (Datenschutzgesetz, DSG) und der EU-DSGVO entsprechend Art. 6 Abs. 1 lit. b. DSGVO, um Ihnen gegenüber unsere Leistungen zu erbringen.

Auf unserer Webseite www.efg-immo.com sehen Sie unsere Datenschutzerklärung von Swissanwalt.ch, sowie AGB mit Leistungen für Käufer und Verkäufer, Newsletter, Impressum, Widerrufsrecht, Kaufnebenkosten und Migrationsbestimmungen, sowie internationale Immobilienangebote.
Disclaimer
Der Autor übernimmt keinerlei Gewähr hinsichtlich der inhaltlichen Richtigkeit, Genauigkeit, Aktualität, Zuverlässigkeit und Vollständigkeit der Informationen. Haftungsansprüche gegen den Autor wegen Schäden materieller oder immaterieller Art, welche aus dem Zugriff oder der Nutzung bzw. Nichtnutzung der veröffentlichten Informationen, durch Missbrauch der Verbindung oder durch technische Störungen entstanden sind, werden ausgeschlossen. Alle Angebote sind unverbindlich. Der Autor behält es sich ausdrücklich vor, Teile der Seiten oder das gesamte Angebot ohne gesonderte Ankündigung zu verändern, zu ergänzen, zu löschen oder die Veröffentlichung zeitweise oder endgültig einzustellen.