Hochwertiges Einfamilienhaus in Salvador (Piatã)
#Houses #ForSale #StateOfBahia #Brazil
Contact information:
Immobilien- und Sachverständigenbüro Hahn/Hahn Imoveis Brasil-Alemanha

Dr. rer. pol. Andreas Hahn
Economista (FAAP Sao Paulo/UN Duisburg-Essen) e Gestor Imobiliário

Viaduto Nove de Julho 165
01050-060 São Paulo
++55 11 3151 2590 (São Paulo)
++55 11 99241 5825 (São Paulo)

Erdmannsdorfer Strasse 24
Tel.: ++49 37298 2445
Fax: ++49 37298 2467
http://www.hahn-immo.com
CRECI: 78192-SP
House State of Bahia for sale Brazil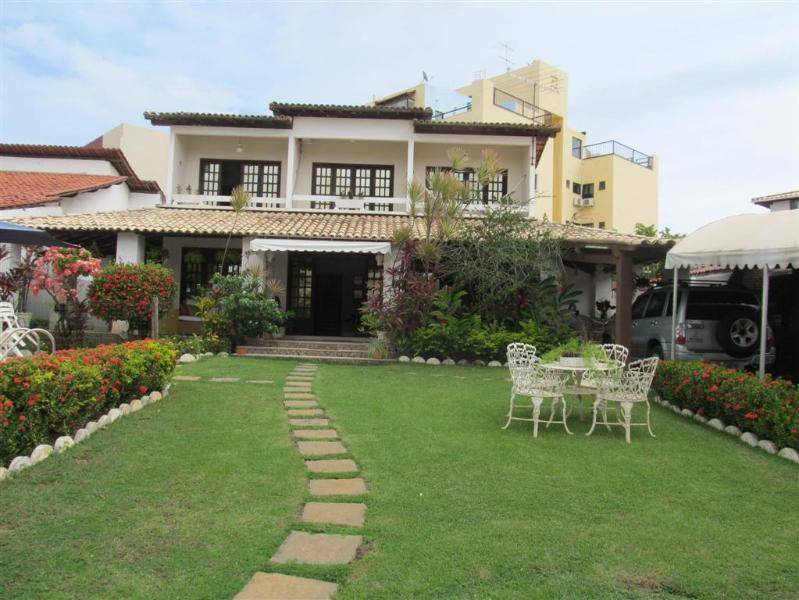 House for sale

US$ 217 510,49 ( R$ 1 050 000,00 )
BR-41650-010 State of Bahia, Comercio
State of Bahia, Brazil
Extras
Balcony
Garden
Facilities
Swimming pool
Description
Descritivo:

5 quartos, 3 suítes, varandas nos quartos, varanda ao redor da extensão da casa, 2 cozinhas, sala
de estar, sala de jantar, home office, sala íntima, 2 dependências de empregadas, piscina, jardim,
churrasqueira, garagem para 4 quartos, 6 banheiros, 1 suíte com saída externa, ateliê, portão
eletrônico, cerca elétrica.

Esta casa fica no bairro de Piatã, atrás das casas e apartamentos da Vila Militar da Aeronáutica com
vários acessos e redondeza formada por casas de médio e alto padrão e apartamentos de poucos
andares. Vizinhança que se conhece a pelo menos 30 anos. Rua com segurança noturno.

Objektbeschreibung Deutsch:

Das Haus befindet sich in hervorragender Lage im Stadtteil Piatã, in der Nähe des Vila Militar da
Aeronáutica. Die Straße verfügt über 24-Stunden-Sicherheit.

Im Haus gibt es insgesamt 5 Schlafzimmer, 3 Suiten, mehrere Balkone und Terrassen, 2 Küchen,
ein großes Wohnzimmer, 6 Badezimmer, Dinnerzimmer, Home office, 2 Schlafzimmer für
Hausangestellte, Swimming-Pool, Gartenanlage, Barbecue-Platz sowie eine Garage für 4 Fahrzeuge.
Das Grundstück ist durch ein elektronisches Tor gesichert.
Other
Contatos - Brasil/São Paulo:

Hahn Imoveis Brasil-Alemanha (sede)
Dra. Elaine Claudia de Almeida
Viaduto Nove de Julho 165
01050-060 Sao Paulo
Tel.: (11) 3151-2590
Cel.: (11) 99241 5825
E-Mail: info@hahn-immo.com
www.hahn-immo.com

Contatos - Brasil/Salvador da Bahia:

Hahn Imoveis Brasil-Alemanha
Consultor Joao Mauricio Massape
Av. Paulo VI, 1373 sala 205 - Pituba
41810-001 - Salvador, Bahia
Tel.: (71) 3011-0995, (71) 9195-6620
E-Mail: info@hahn-immo.com
www.hahn-immo.com
www.massapeimoveis.com.br

Contato Alemanha:

Hahn Immobilien und Gutachten
Gartenstraße 14
09376 Oelsnitz
Tel.: ++49 / 371 / 2397867
Fax: ++49 / 37298 / 2467
E-Mail: info@hahn-immo.com
www.hahn-immo.com