Hotel Guesthouse in Saranda for sale - 13138-AJL
#Pensions #HotelsGarni #ForSale #Sarandë #QarkuIVlorës #SarandëDistrict #Albania
Contact information:
Frau Kathrin Thieme
EfG Existenzmakler
Tel.: 0041-79 91 45 777
Mobil: 0041-79 91 45 777
Boarding / Hotel Garni Sarandë for sale Albania | Albanien Hotelimmobilie am Meer kaufen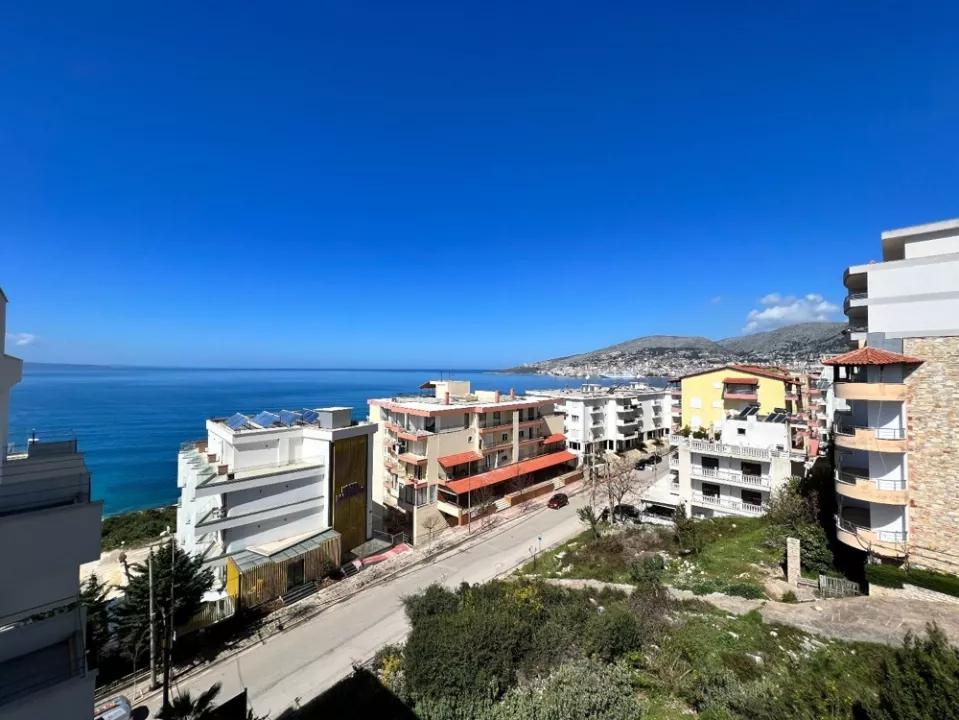 Boarding / Hotel Garni for sale

€ 260 000,00 (≈ US$ 277 000)
AL-9701 Sarandë
Qarku i Vlorës, Albania
Description
Albania Property Saranda Top-Floor Hotel
B & B Guesthouse in Saranda for sale, Albania - Directly by the sea
Beautiful boutique hotel for sale in charming Saranda. Six rooms for sale on the top floor are part of a 5-storey building close to the beach. The building is located in a very touristy area of Saranda. The rooms are located on the top floor of the hotel, are newly renovated, fully luxurious and modern furnished and can be rented directly. Room amenities include Wi-Fi, fridge, hairdryer, balcony with awning, wardrobe and air conditioning. In the hallway, there are two surveillance cameras that can be controlled by smartphone. The 210m² terrace of this property with excellent sea views can easily be converted into a rooftop bar/rooftop terrace for guests as it has the necessary documentation. The total usable area is 420 m². More information on request
Position
Europe - Albania - Saranda close to the beach and in a good location
Location in Saranda, district of Vlora - Rruga Butrinti

Other
Wir verarbeiten die Daten unserer Interessenten gem. den datenschutzrechtlichen Bestimmungen des Bundes (Datenschutzgesetz, DSG) und der EU-DSGVO entsprechend Art. 6 Abs. 1 lit. b. DSGVO, um Ihnen gegenüber unsere Leistungen zu erbringen.

Auf unserer Webseite https://www.efg-immo.com sehen Sie unsere Datenschutzerklärung von Swissanwalt.ch, sowie AGB mit Leistungen für Käufer und Verkäufer, Newsletter, Impressum, Kaufnebenkosten und Migrationsbestimmungen, sowie internationale Immobilienangebote.

Widerrufsrecht für private Verbraucher - Käufer aus der EU

1. EU-Widerrufsrecht: Sie haben das Recht, Ihre Anfrage sowie unser Angebot, was eine Vertragserklärung bedeutet, innerhalb 14 Tagen ohne Angabe von Gründen zu widerrufen. Fristbeginn ab Tag der Vertragserklärung. Zur Fristwahrung genügt die rechtzeitige Absendung des Widerrufs an uns per Mail oder Telefon.

EfG Existenzmakler – Kathrin Thieme
CH 9657 Unterwasser, Hofstrasse 21
Mail: info@efg-immo.com
Telefon: 0041 -79 91 45 777

2. Widerrufsfolgen: Im Falle eines wirksamen Widerrufs sind beiderseits empfangene Leistungen zurück zu gewähren. Wenn nicht, so müssen Sie uns insoweit Wertersatz leisten. Ihr Widerrufsrecht erlischt vorzeitig, wenn der Vertrag von beiden Seiten auf Ihren ausdrücklichen Wunsch vollständig erfüllt ist, bevor Sie Ihr Widerrufsrecht ausgeübt haben. Ist der Nachweis der Gelegenheit zum Abschluss eines Rechtsgeschäftes (Kauf etc.) erbracht, so entspricht dies dem Gesamtumfang der Makler-Dienstleistung und ist in Folge provisionspflichtig.
Disclaimer
Der Autor übernimmt keinerlei Gewähr hinsichtlich der inhaltlichen Richtigkeit, Genauigkeit, Aktualität, Zuverlässigkeit und Vollständigkeit der Informationen. Haftungsansprüche gegen den Autor wegen Schäden materieller oder immaterieller Art, welche aus dem Zugriff oder der Nutzung bzw. Nichtnutzung der veröffentlichten Informationen, durch Missbrauch der Verbindung oder durch technische Störungen entstanden sind, werden ausgeschlossen. Alle Angebote sind unverbindlich. Der Autor behält es sich ausdrücklich vor, Teile der Seiten oder das gesamte Angebot ohne gesonderte Ankündigung zu verändern, zu ergänzen, zu löschen oder die Veröffentlichung zeitweise oder endgültig einzustellen.